KENT Joy Induction Cooktop 1200W
-27%
An energy efficient and safer kitchen appliance for your modern kitchen.

It uses 1200W and is way better than the traditional gas and electric cookers

A portable cooktop, so you can use it indoors – it works silently and efficiently

Has 5 preset cooking options including Fry, Steam, Water, Milk, and Rice for convenience and easy cooking

Adjustable temperature function to meet your cooking needs by providing the right temperature to your recipes

The preset timer function is a great way to cook whenever you want

It comes with digital functions with LED display for better visibility even in dim light, while the push buttons call for easy operation
Product Description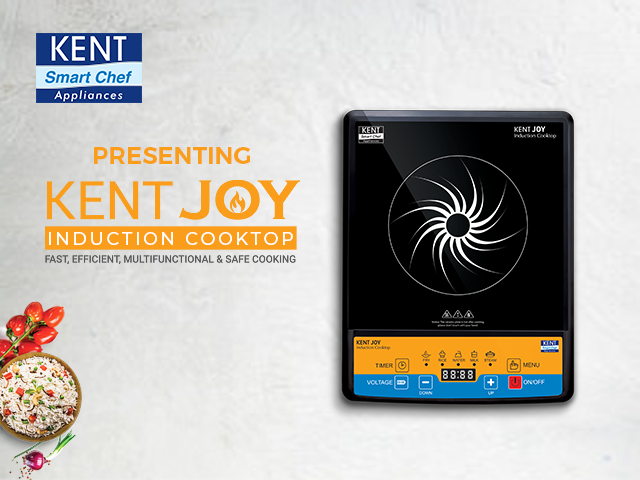 5 Preset Options

Fry, Steam, Water, Milk, and Rice are the options present on the preset menu that lets you prepare meals perfectly every time with just an easy touch of a button.

Energy Efficient

The surface of Kent's Gem Induction Cooktop covers and focuses your cookware's diameter only and provides heat where it is required, which means no heat is lost. It uses 1500W that makes it a great thing for your utility bills.

Adjustable Temperature Function

An outstanding feature to meet all your cooking needs. With the adjustable temperature function, you can make sure that the correct amount of heat is provided to your pan/ cooker.
Overheat Protection

Gem Induction Cooktop is available with an auto-off feature that automatically turns off in case of overheating, thus, ensures safety for all.

Safe Cooking and Easy Cleaning

This slim and lightweight induction cooktop features a microcrystalline glass top for safe cooking and also makes cleaning a breeze. Get a damp cloth and wipe. It is that easy.