LG 6.5 kg Fully Automatic Top Load Jet Spray+ TurboDrum 10 Water Level Selection Air Dry (T65SJBK1Z, Black, Brown)
-15%
5 Star Rating
Smart Inverter Technology
TurboDrum™
Jet Spray+
Smart Closing Door
Smart Diagnosis™
Fully Automatic Top Load Washing Machines are ergonomically friendly and provide great wash quality
780 rpm : Higher the spin speed, lower the drying time
6.5 kg
Product Description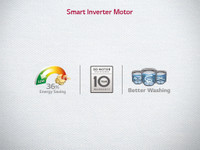 Smart Inverter Motor
This 6.5 kg washing machine is equipped with a Smart Inverter Motor, which regulates the energy consumption optimally depending on the power required.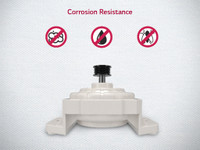 BMC Motor Protection
The motor is surrounded by BMC Motor Protection, which makes it durable and keeps it safe from insects, dust, and humidity.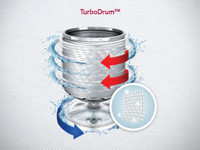 TurboDrum
It is equipped with LG's TurboDrum, which allows it to deliver a powerful and effective wash. It also eliminates tough stains through the use of a strong water stream, which moves around the rotating drum and pulsator in the opposite direction.
SmartThinQ App
If you have any issues or doubts about the functioning of this machine, then you can use the SmartThinQ app to get them clarified.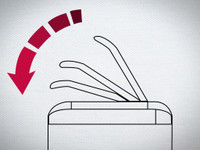 Smart Closing Door
It has a Smart Closing Door, which closes the door smoothly and without a thud.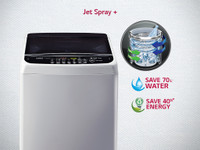 Save Water
You don't have to worry about rubbing or scrubbing the dirt and excess detergent from your clothes manually. Its efficient water spray will do the task for you. Also, it lets you save water.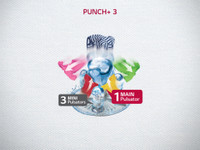 Punch+ 3
This feature produces water streams that move in a vertical direction. This movement allows it to mix laundry thoroughly and repeatedly to deliver an even wash.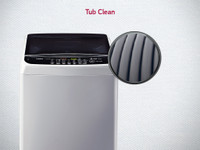 Tub Clean
The Tub Clean feature sterilizes the inner and outer sides of the tub to keep it clean and odourless.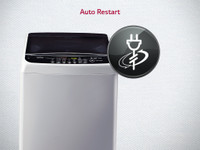 Performance
If there is a power cut while the machine is still functioning, you won't have to adjust the settings again when the power comes back. The machine cycle will start working from the exact point where it stopped when the power got disconnected.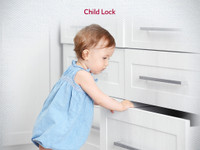 Child Lock
You can keep the settings safe from getting tampered by your little one. You can do so by disabling the control panel via the Child Lock feature.